Article Contributor: Paul Jackson, Ph.D
Friday, March 17, 2017 marked the inaugural Google Hangout conducted as a collaboration between the new state-of-the-art Col. John C. Robinson American Center at the National Archives and Library Agency (NALA) in Addis Ababa, Ethiopia, the Pan African Technical Association (PATA), a community-based organization headquartered in Los Angeles, California and the Multimedia Resources and Training Institute (MMRTI), a technology-based nonprofit organization based in Seattle, Washington. Google Hangouts was chosen as an ideal collaboration platform due to its robust and flexible features of meeting face-to-face, virtually!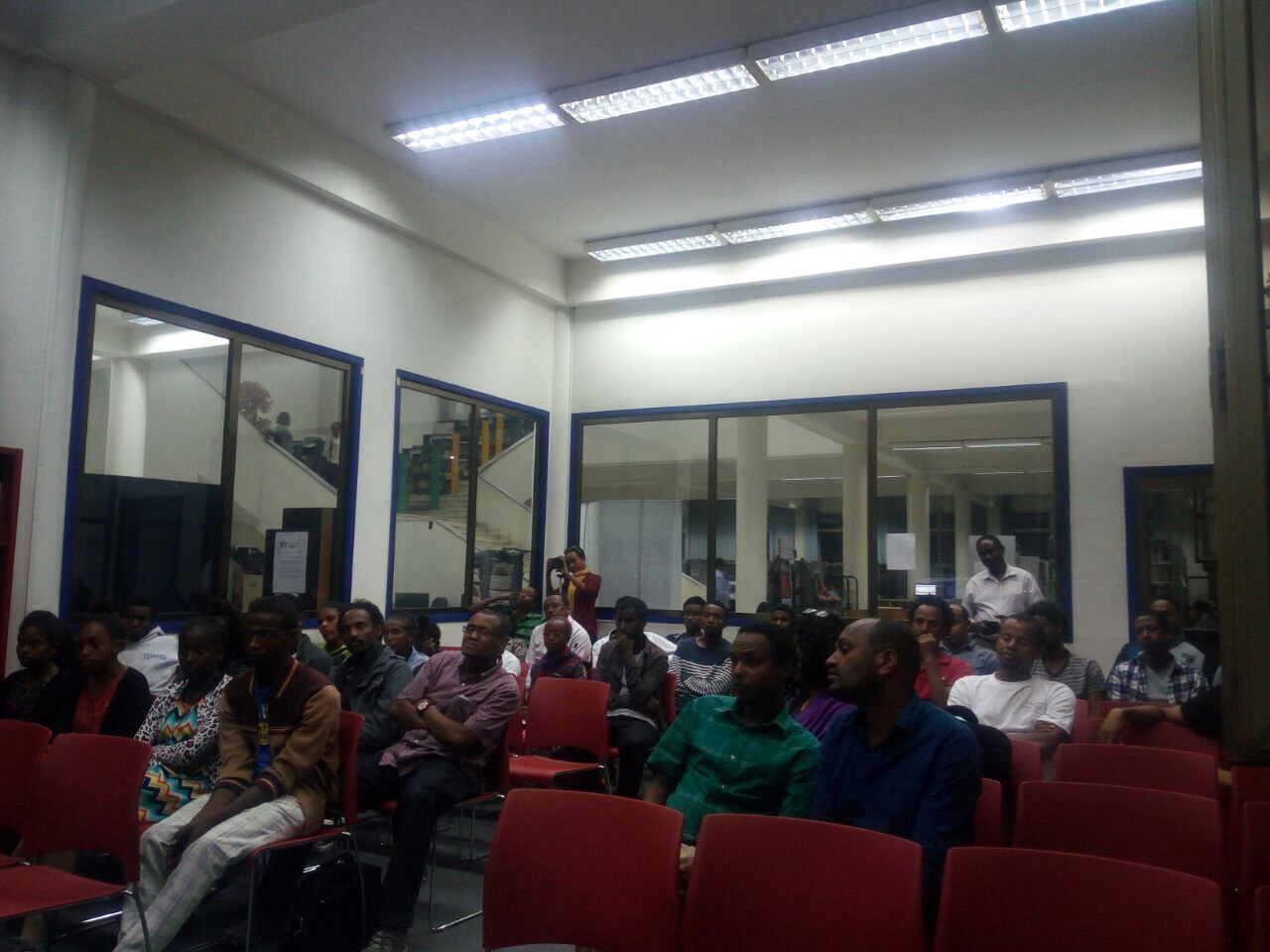 The idea for the series of lectures, Business Lecture and Science, Technology Series or BLASTs, was conceived on a desire to bridge the communications gap between African and U.S.-based groups that wish to further the encouragement of education, science and technology, cultural and innovation exchanges for the purpose of developing mutually beneficial relationships.
Paul Jackson, Ph.D. and PATA (www.pata-us.org) provided the planning and implementation of the inaugural BLAST, entitled "IT Security and Encryption," which was conducted by Mr. Richard Davis of the United States (U.S.) Department of State. Mr. Davis was onsite at the Col. John C. Robinson American Center, a designated American Corner, and PATA Executive Director Mr. Yaw Kwakye Davis, who hosted the BLAST, was in Los Angeles, California (U.S.).
Lecture attendees included the Society of Engineering (www.ethiopiansbe.com) students of Addis Ababa University and junior high school and high school students from the Selamta Family Project (www.selamtafamilyproject.org) who gathered at the Col. John C. Robinson American Center; Seattle-area Ethiopian-American high school students assembled by Mr. Assaye Abunie, Executive Director of MMRTI (www.mmrtiseattle.org) in the organization's studio; and other globally located guests who were invited to participate via a Google Hangouts-generated online link.
Technologies used:
Dell laptop with Microsoft Windows Operating System (Los Angeles)
Macintosh iMac (Seattle)
Android smartphone to test mobile connectivity (Seattle)
Web cam to broadcast and record the lecture
Microphone to capture audio
Google Hangouts was used to stream the session
YouTube was used to live-record and archive the recorded event
Background of Col. John C. Robinson
John C. Robinson was an African-American pilot in the 1920s who came to Ethiopia to train pilots during the Second Italo-Ethiopian War in 1935 at the invitation of Ethiopian Emperor Haile Selassie. Upon his return to the U.S., Robinson, who by then had obtained his Colonel designation, was one of the founders of the Tuskegee Airmen, a group of African-American male pilots who went on to fly during World War.
What is an American Corner?
According to the Embassy of the U.S., an American corner is a partnership between the U.S. government and host country. A U.S. Embassy and a host-country institution sponsor it. An American Corner serves as an information outpost similar to a public library reform service.
Business Lecture and Science, Technology Series
IT Security and Encryption – https://youtu.be/d9QaXew-jUk